June 11, 19 by Ya'akov Almor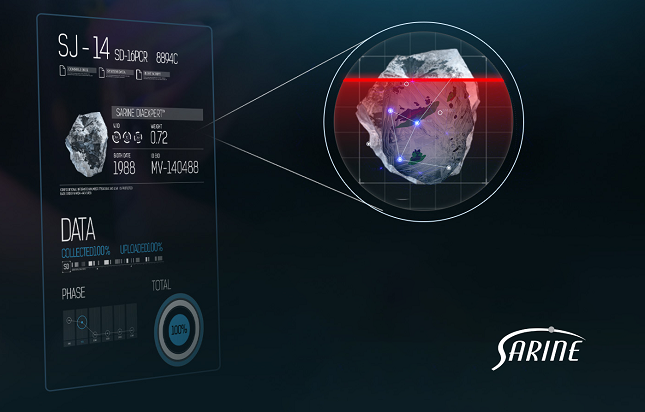 Sarine Technologies Ltd. announced the launch of the Sarine Diamond Journeyâ"¢, an official partners' program with select diamond midstream suppliers.
Following the Sarine Diamond Journeyâ"¢ provenance tracking program's launch earlier this year, significant interest has been expressed by retailers interested in sourcing Sarine Diamond Journey documented goods. One of the major advantages of sourcing Journey documented diamonds is that retailers can then source these from a broad selection of suppliers and not be dependent on only a certain supplier with its own individual traceability program. In addition, the Sarine Diamond Journey is based on actual verifiable imagery and information rather than declarative statements.
The next step was for Sarine to launch Sarine Diamond Journey Official Partners program which initially comprises of select diamond manufacturers that will be able to supply goods meeting the retailers' criteria. Suppliers participating in the program have implemented the required manufacturing processes in order to generate a continuous supply of Sarine Diamond Journey diamonds to the market.
Each diamond that will have undergone the process can subsequently be supplied with a Sarine Diamond Journey provenance report that is accessible 24/7 from Sarine's secure cloud. [1]
The Diamond Journey report includes a digital, interactive and visual documentary of the diamond's journey from its rough form to finished polished diamond or even to the set jewelry piece. It enables consumers to appreciate the unique story of each diamond, while being confident in the authenticity of the information generated by Sarine's technological solution. In addition, a 3D-printed model of the rough diamond, from which the polished diamond was derived, can optionally be supplied, adding another engaging layer to the experience.
...