October 11, 17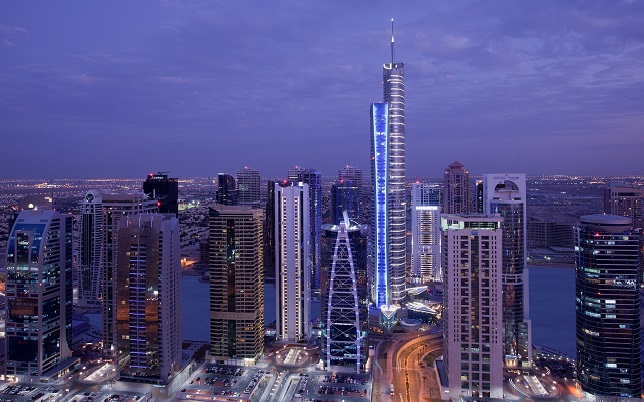 (IDEX Online) –The Dubai Diamond Exchange (DDE) will hold an in-depth discussion on "The introduction of Goods and Services Tax (GST) on wholesale diamond trading" on October 17, Day 2 of the Dubai Diamond Conference. <?xml:namespace prefix = "o" ns = "urn:schemas-microsoft-com:office:office" /?>
DDE Chairman Peter Meeus and former De Beers executive Tim Dabson will moderate the discussion on a subject that has caused widespread industry debate in India and the UAE.
Leading experts from the diamond and jewelry sectors in India and Dubai will provide insights for the benefit of attendees at the third edition of the biennial Conference. The panel will look at the reasons for the tax being imposed, and if it is aimed at reforming the diamond and jewelry trade in India in a similar vein to the demonetization program that was introduced last year. Panelists will also be asked if the Indian government has an overall master-plan for industry reform, and what are the likely effects going forward of the tax for the UAE and India?
The panelists will be Rajesh Mehta, Chairman, Super Gems Group; Tawhid Abdullah, Chairman, Dubai Gold and Jewellery Group; Karim Merchant, CEO and Managing Director, Pure Gold Jewellers; Praveen Shankar Pandya, Chairman of India's Gem and Jewellery Export Promotion Council (GJEPC); Alexander Pshenichnikov, Head of Corporate Governance in Precious Metals and Precious Stones, Ministry of Finance of Russia; Thomas Scaria, Head of Corporate Finance, Joyalukkas Group; and Rihen Mehta, Chairman, 7Cs Group.
As of 1 July this year, shoppers in India have been paying 3 percent GST which was imposed in a bid to make tax on the gold simpler, but it means that, for the time being, gold jewelry is less expensive in Dubai. The Indian gems and jewelry industry was originally unhappy with the GST rate, but relieved that it was not higher. GCC countries have agreed to impose 5 percent VAT on non-essential luxury goods from January 2018.
Pandya says the GJEPC is looking to see the results of the introduction of the new tax rate. "We held considerable discussions with government officials during the consultation process. Small businesses are being heavily impacted by compliance issues and we are hoping the government will move to reduce these demands."
To further support the agenda, DMCC also published its latest report today on 'New consumption taxes in UAE and India - How will they affect the economic landscape?', as part of its Connected Thinking thought leadership program. What will be the impact for consumers, businesses and trade when UAE implements VAT at 5% on 1 January 2018? The introduction of a goods and services tax (GST) in India on 1 July 2017 prompted similar questions. Will these taxes mean that consumption will take a big hit? To find out more download the...